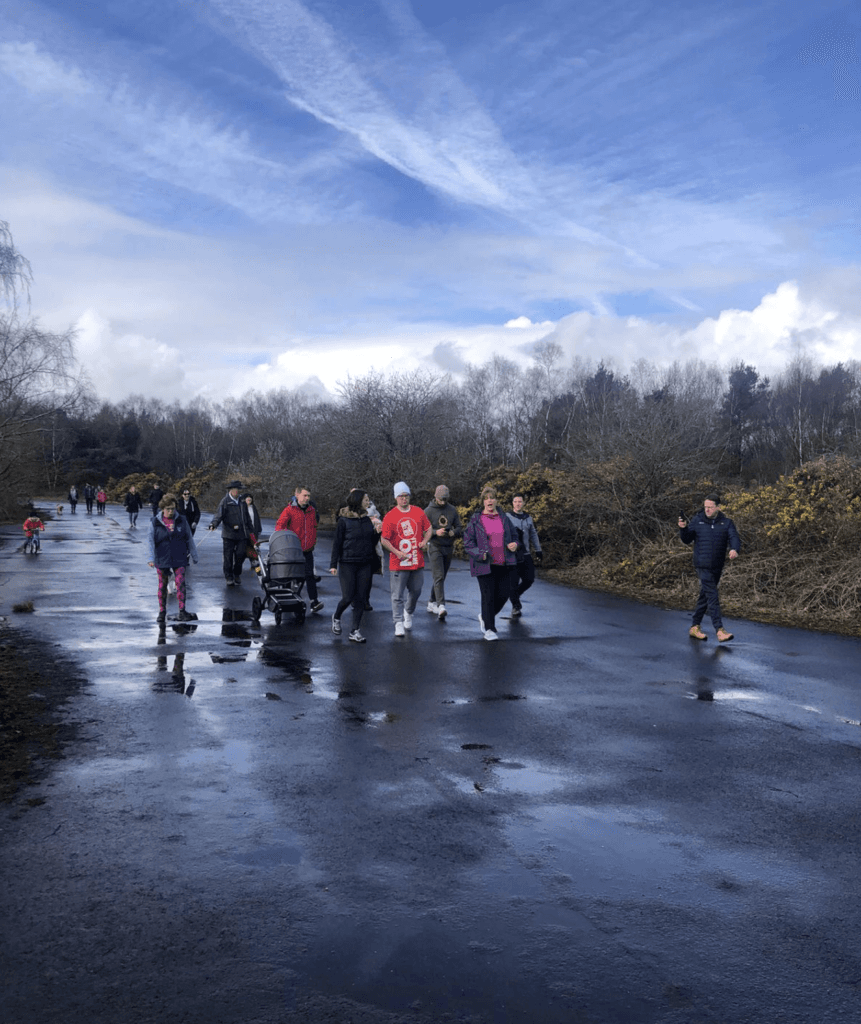 Why I Run
I run mainly for fitness and I'm trying to improve my technique.
Before my brain injury I ran through the streets and the woods.
I used to run on a treadmill for ages, maybe up to an hour with my headphones on.
I used to run to the gym, work out, save some energy and then run home.
I was told in inpatient neurorehabilitation that I wouldn't be able to run again.
I still can't run properly, it's a work in progress, but I won't be defeated.
When I was discharged home, I started with current physiotherapists, Jenny and Hannah. I told them about my wish to run again. They were creative and committed.
I started learning to run again across the physio gym, I ran in the corridors, I ran in the car park outside the gym, I even used imagery (imagining running across a beach keeping my knees up):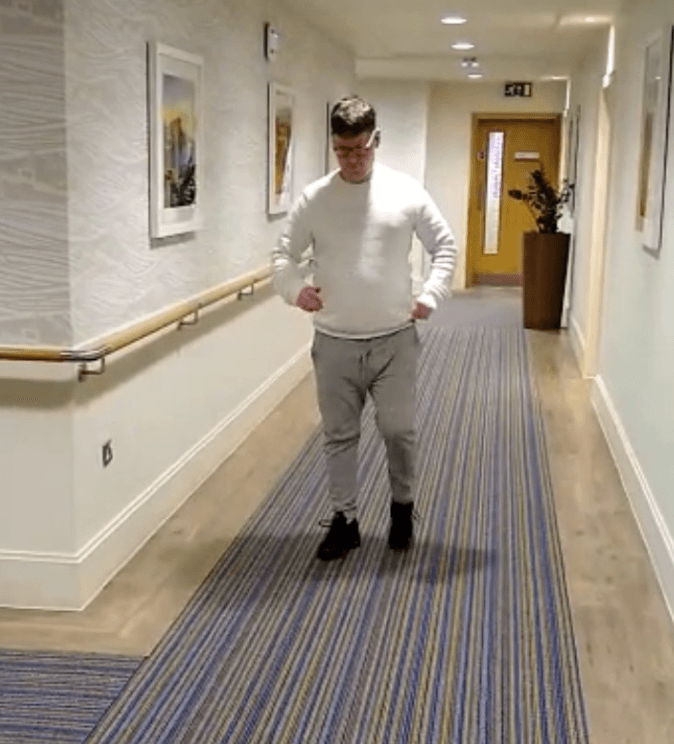 Running in the gym corridor.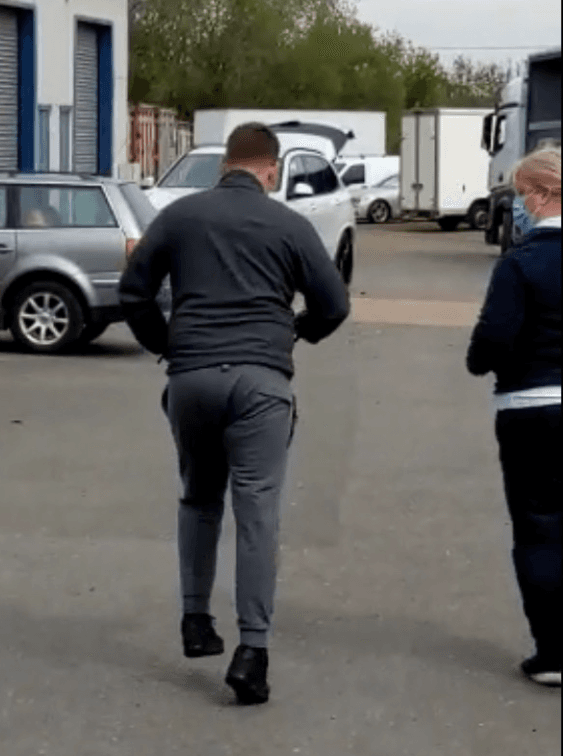 Running in the car park.
Imagining running along the beach at Harlyn Bay keeping my knees up.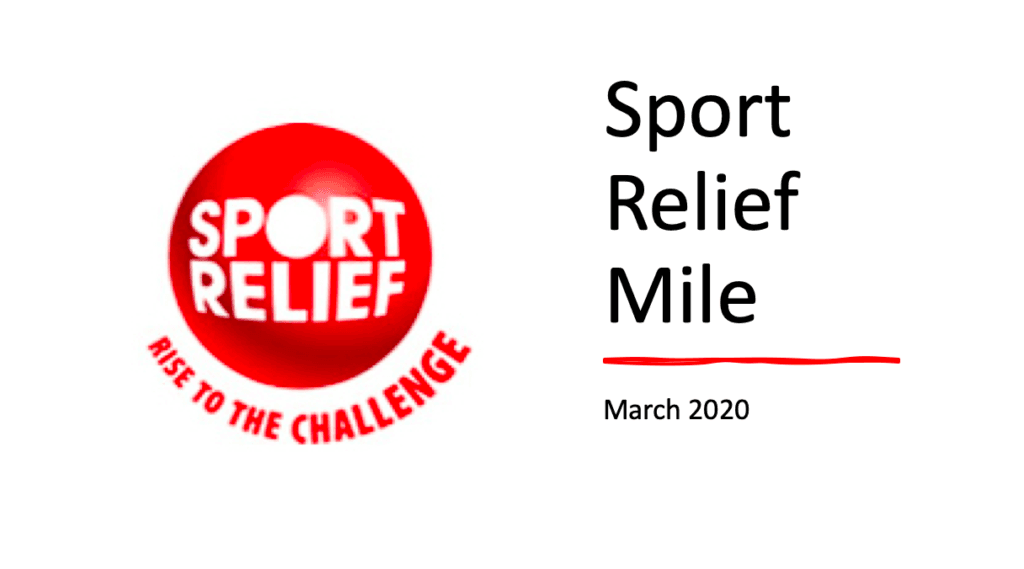 My rehab team knew that I love challenges and suggested that I might like to do the Sport Relief Mile to raise money for charity.
We found a disused runway with no traffic to do the mile run and set the date for March 2020.
I trained for weeks and weeks with my Physios and then it was time for the big day.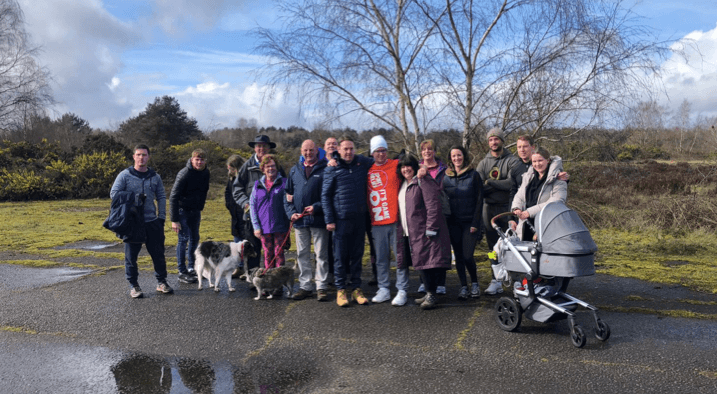 This is my army of supporters before the start of the Mile run, made up of friends, family and therapists.
Just starting the Mile with my two Physios by my side.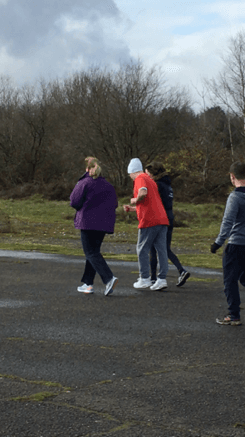 I would have to run for a bit and then walk for a bit.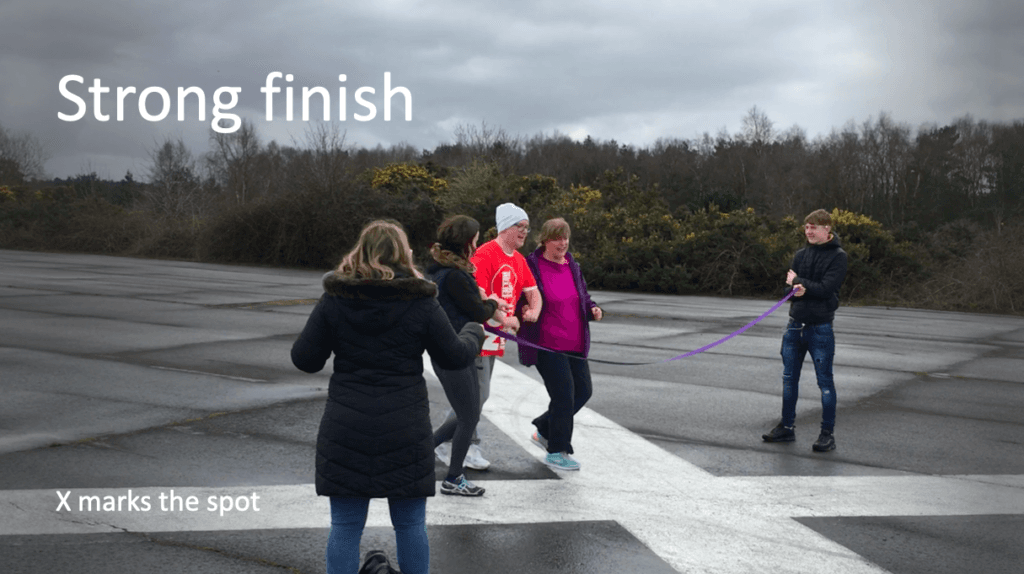 This is me finishing the Mile. I was exhausted and was finding it tough to keep going. All my army of supporters cheered loudly and encourage me and I picked up the pace and made it across the line.
Not Sport Relief, a Bloody Relief!
I'm happy it's done.
I raised £1053.
Get In Touch
Appointments available Monday to Friday, 8am to 6pm by prior arrangement only.
Please contact us now for further information.