Our Treatments & Services
We offer a unique rehabilitation package, including Community appointments, Clinic appointments, Neurological Hydrotherapy and specialised classes. As a team, we are able to provide whatever physiotherapy approach you may need. This may include education, training, posture awareness, strengthening, stretching, balance, and walking practice. We cover a large area of North Hampshire, East Berkshire, and West Surrey. Please see our catchment area for full details.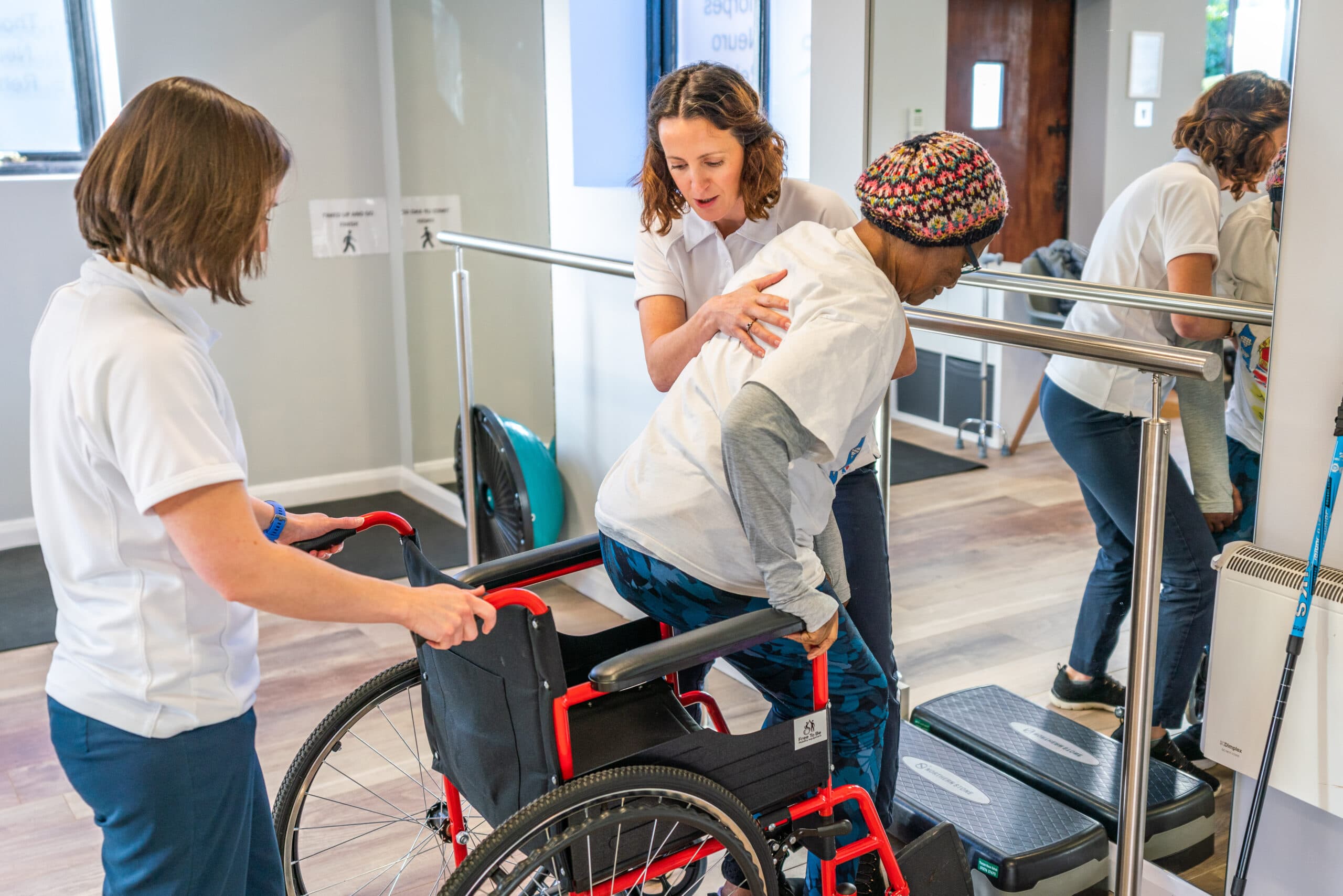 Neurological Physiotherapy
Neurological physiotherapy is a special type of physiotherapy for people with damage to their nervous system. Your nervous system includes your brain and spinal cord and damage to these areas can result in problems such as weakness, spasticity sensory problems, reduced coordination and balance issues and decreased mobility. Common conditions we treat are Stroke, Parkinsons' Disease, Multiple Sclerosis, Spinal cord injuries, Brain Injuries, Functional Neurological Disorder (FND), Motor Neuron Disease (MND), Peripheral Neuropathy, and Cerebral Palsy. For more information about some of these conditions visit our conditions page.
Your journey with Thorpes Neuro Rehab starts with a thorough neurological physiotherapy assessment where you can discuss with your physiotherapist your hopes and aspiration for your rehabilitation programme.
We will tailor your rehabilitation package to you, this may include seeing you in the clinic or at home. Your treatment may include hands-on physiotherapy, strength training, stretching programmes, hydrotherapy, balance retraining, gait re-education, and practising functional skills. We embody a proactive approach to help you reach your goals and prevent long-term problems from developing. Your programme will evolve with your progression.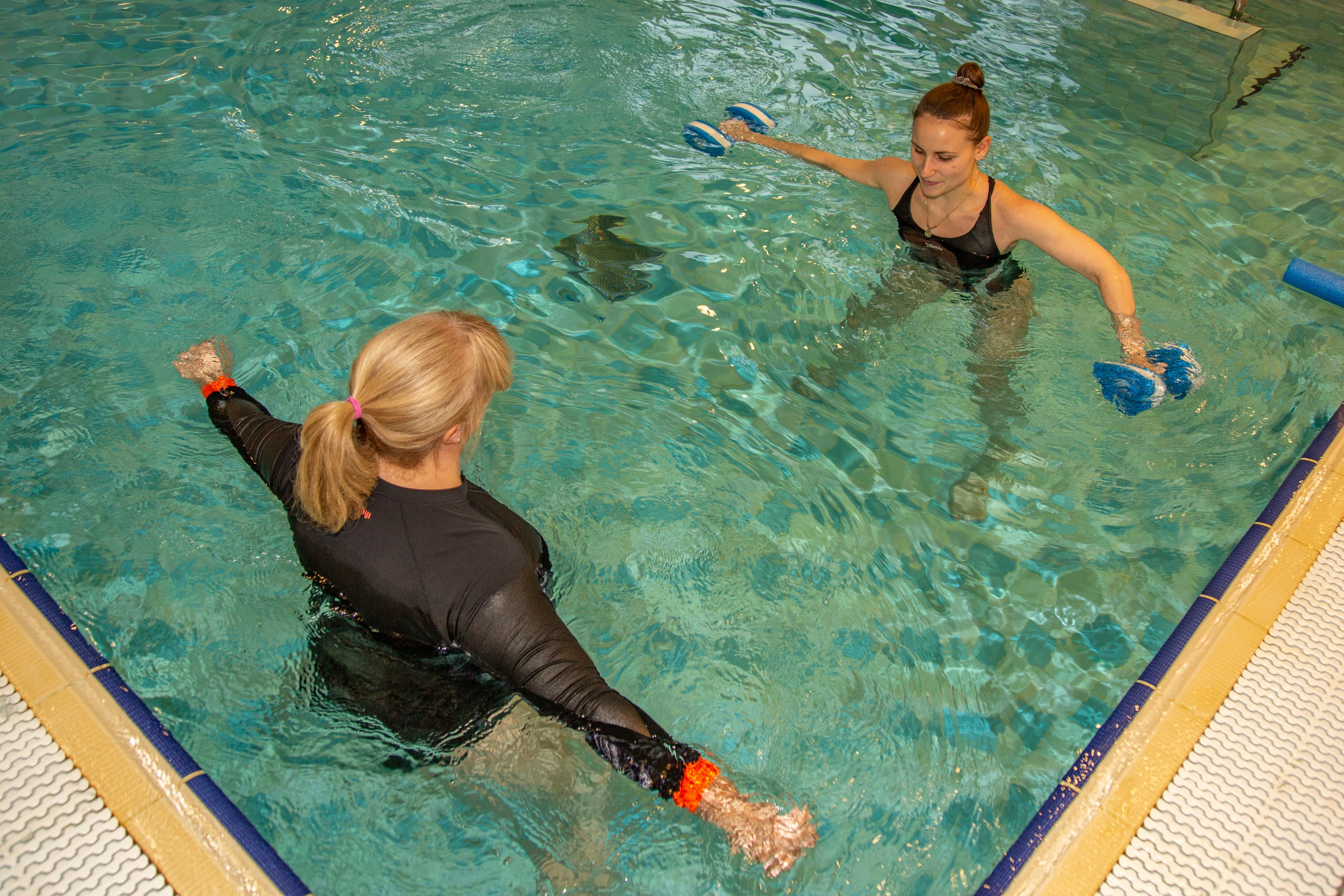 Neurological Hydrotherapy
Hydrotherapy utilises water's unique properties to enable patients to move more freely and comfortably than they can on land and therefore can be of particular benefit to people with neurological conditions.
The ability to swim is not necessary for participation in hydrotherapy, however, we are able to support a return to swimming goals through the use of the Halliwick techniques.
Our Hydrotherapy is held at the Senses Wellness Spa at Hampshire Lakes Retirement Village in Yateley.
Our Hydrotherapy sessions are 1-2-1 and tailored specifically for people with neurological conditions, balance and mobility problems.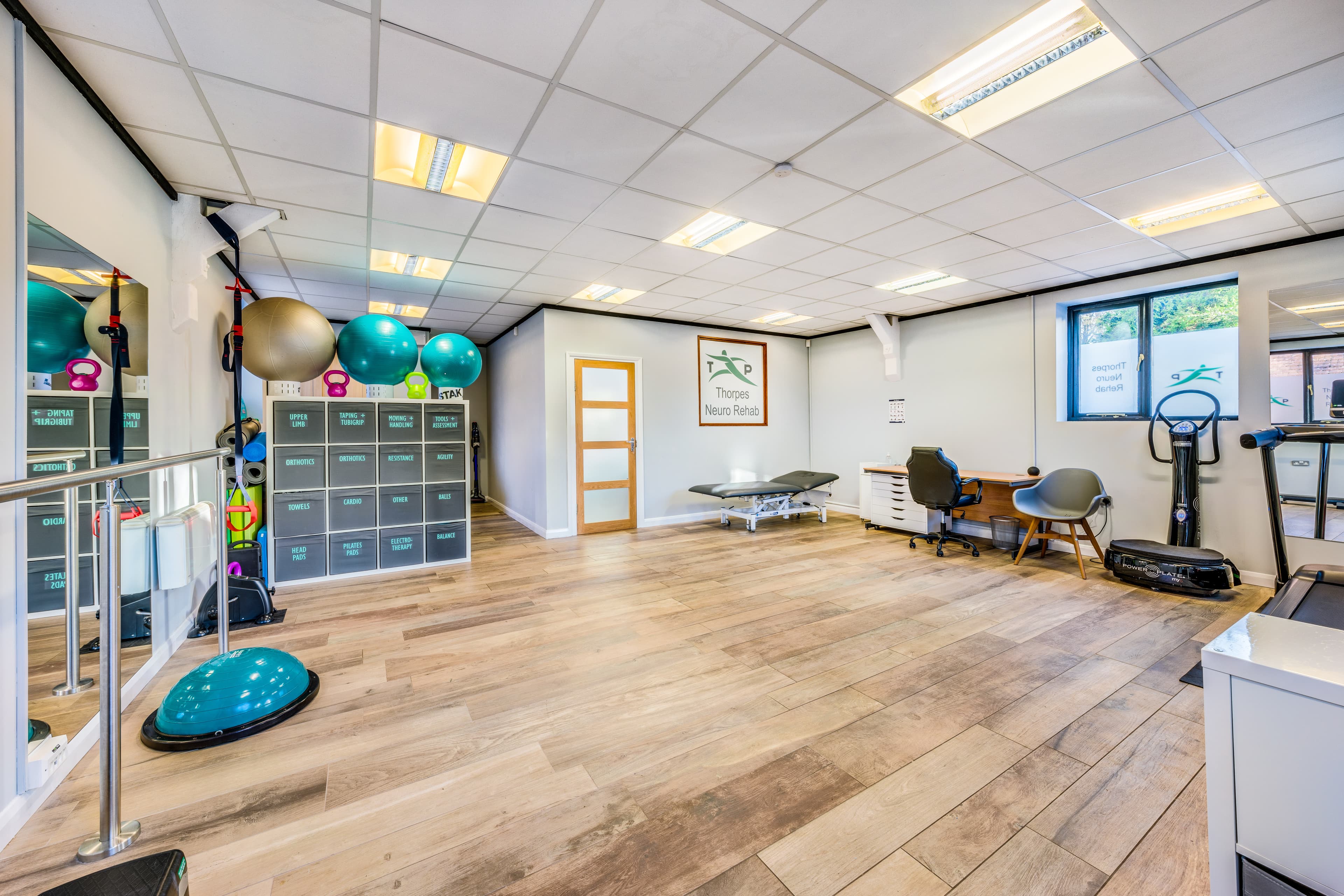 Our classes are designed for people with neurological conditions and run by specialists, with small class sizes. All our classes require an assessment with one of our physiotherapists prior to attendance and are run out of our clinic in Eversley.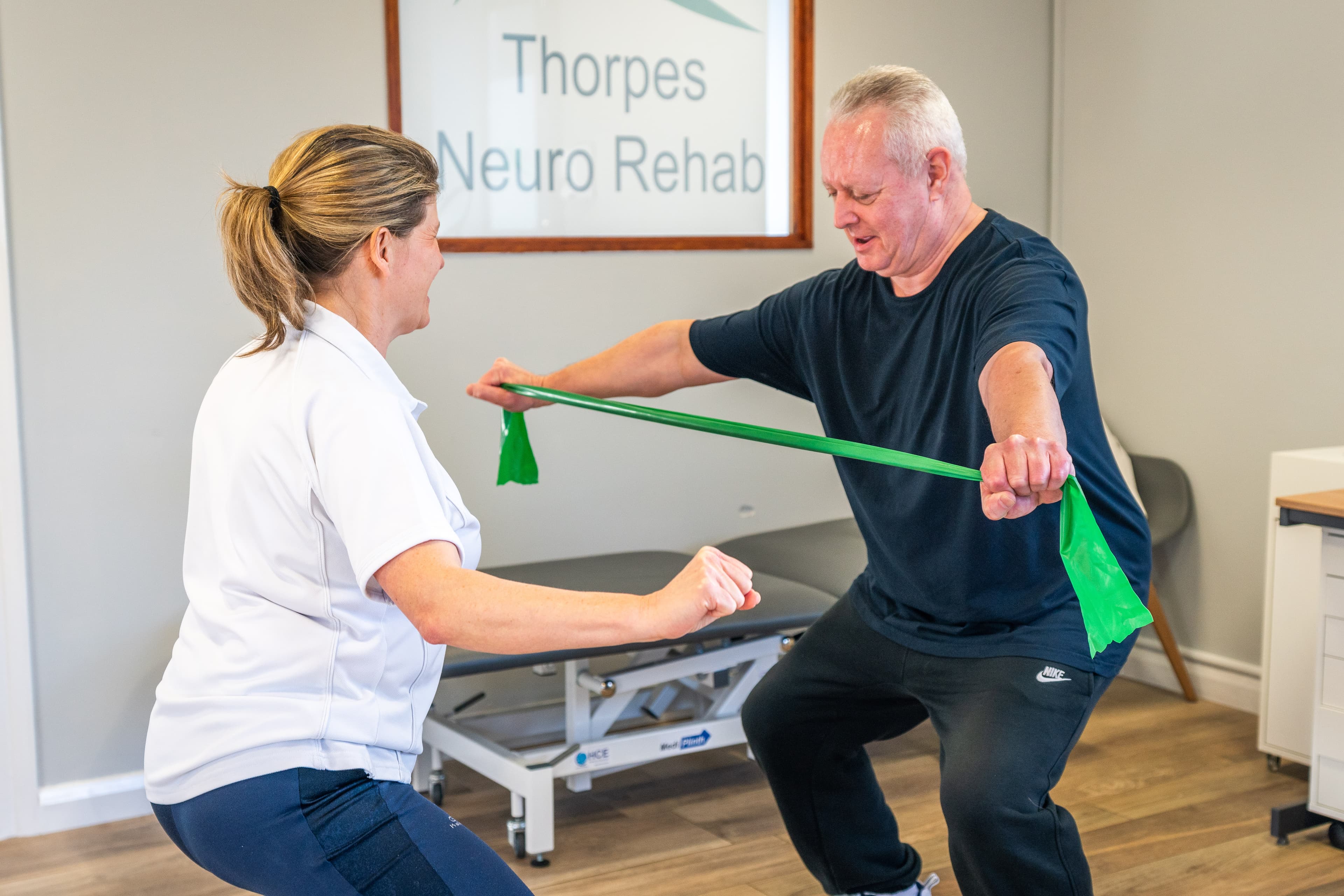 Our PD service offers a comprehensive selection of treatment for clients with Parkinsons Disease.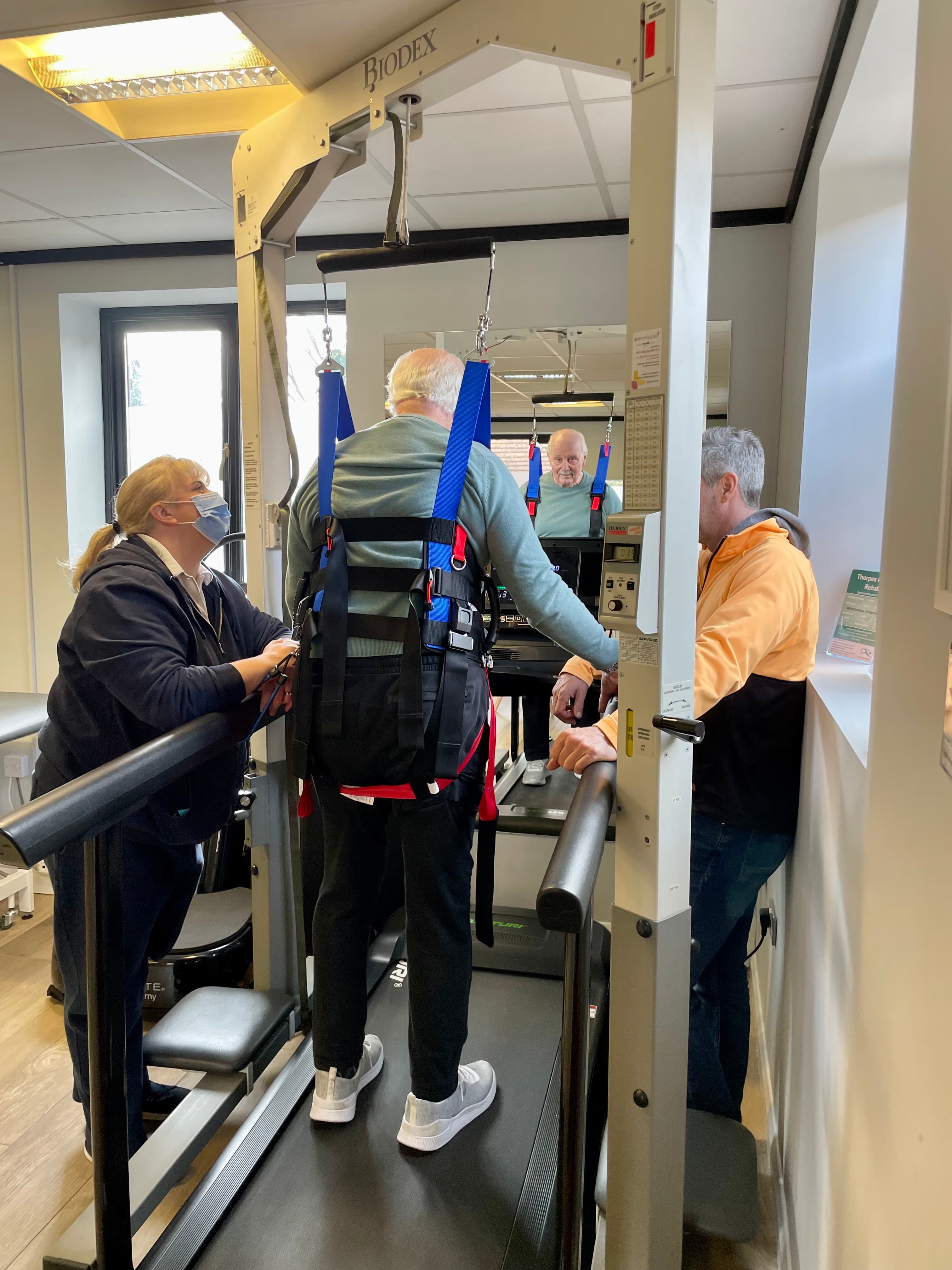 Bodyweight Supported Treadmill Training
Bodyweight supported treadmill training allows us to deweight some of your body weight and start early gait retraining in a safe therapeutic environment. The offloading of body weight allows for increased training time which helps drive neuroplasticity and recovery.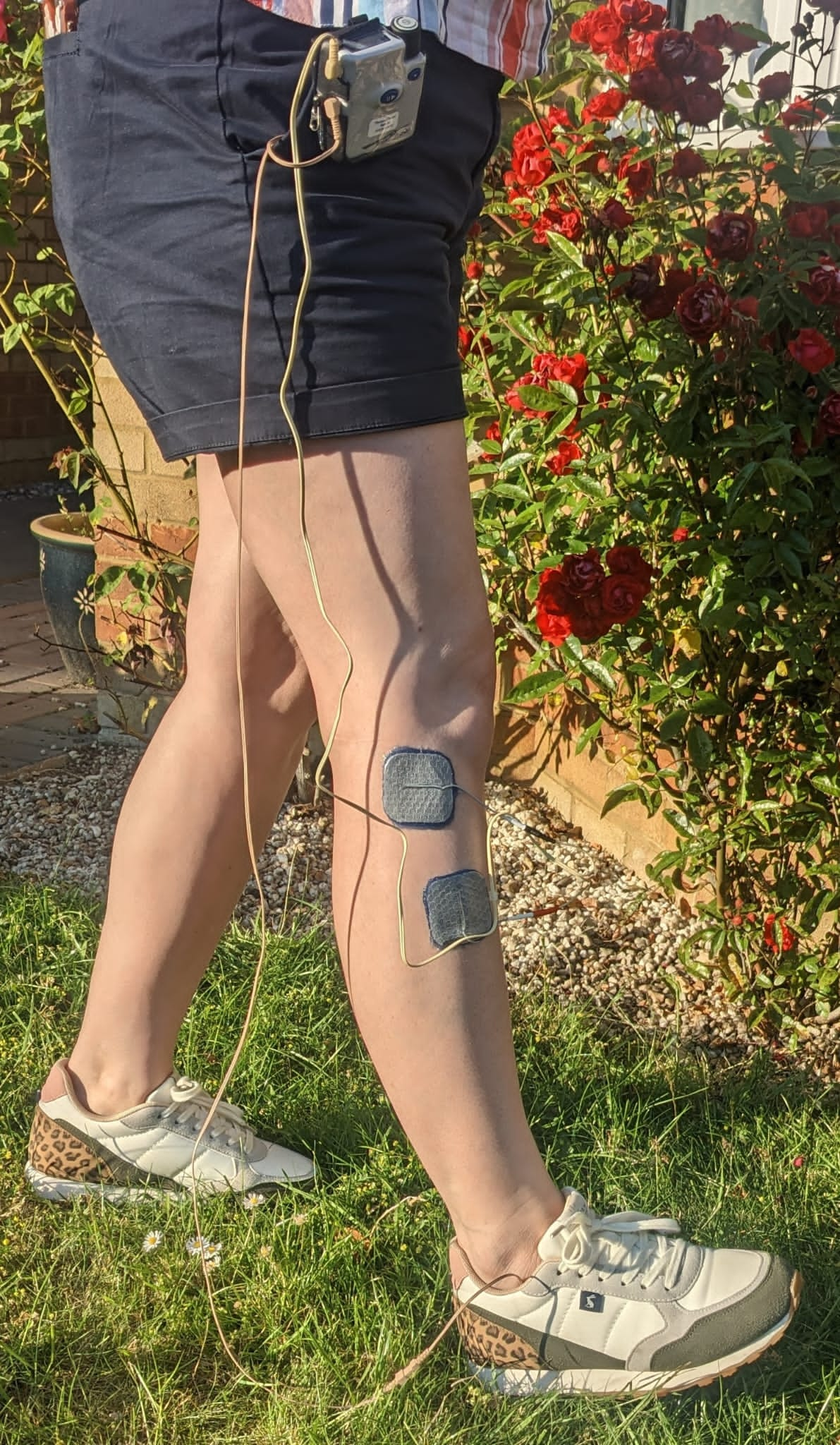 FES Treatment
FES is a rehabilitation treatment which stimulates nerves by using small electrical impulses to muscles which have become paralysed or weak. It can be used to improve walking and hand and arm function. At Thorpes Neuro Rehab we use electrical stimulators for exercise and are trained in the assessment of the Odstock Dropped Foot Stimulator.
Get In Touch
Appointments available Monday to Friday, 8am to 6pm by prior arrangement only.
Please contact us now for further information.
Email Now